BPP Education Group, a global leader in professional and vocational education announces £5M investment and partnership with UK education technology business xUnlocked, operators of Sustainability Unlocked and Finance Unlocked.
BPP's investment will  allow xUnlocked to fast-track their growth including the recent launch of Sustainability Unlocked and invest further in quality customer experiences. It will enable the business to expand its suite of specialised on-demand video education platforms and provide wider specialist training beyond sustainability and finance.
Formerly known as Finance Unlocked, xUnlocked was founded in 2017 by Henry White and Robert Ellison. The company launched its second platform, Sustainability Unlocked in November 2021. This was in rapid response to a growing and urgent need for business training in sustainability, a move aligned with its own B Corp status. 100,000 learners utilise xUnlocked across a global client base including Santander, The London Stock Exchange, Airbus, GSK, Oxford Said Business School, and Royal Bank of Canada.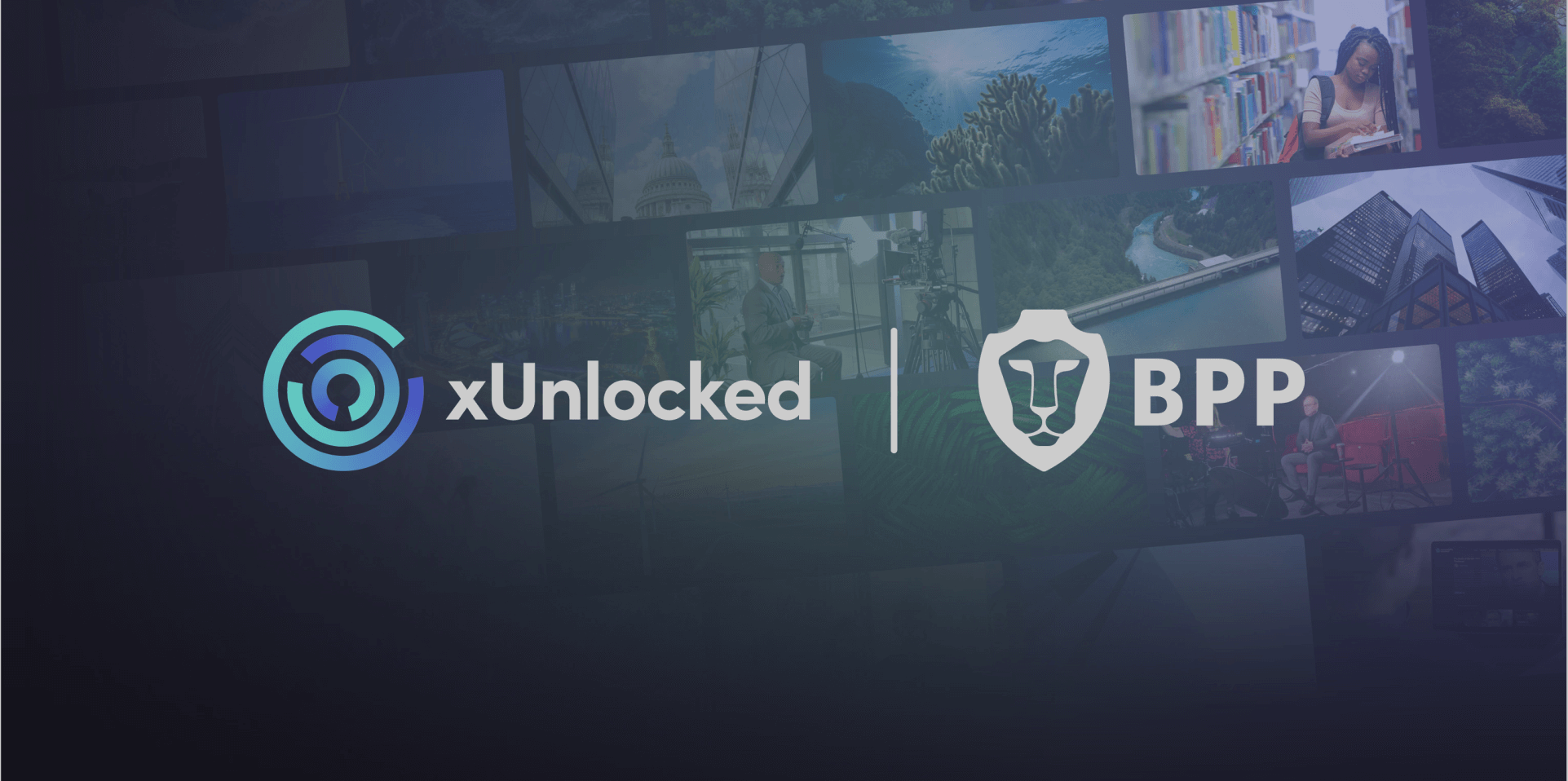 Graham Gaddes, BPP CEO, commented, "The investment in, and partnership with, xUnlocked introduces a new vertical of programmes into the BPP portfolio. We are seeing an ever-increasing demand from our clients and customers who want to expand their skills in ESG and Sustainability. The partnership will allow our customers to access market leading programmes to deliver up-to-date insight with high-end video and a cutting-edge learning platform. The highly experienced team at xUnlocked are a great cultural fit for BPP and we look forward to welcoming them into the BPP Education Group."
"We've always been driven by our mission to redefine professional education," says Henry White, CEO of xUnlocked. "This investment and partnership with one of the most prominent and successful education institutions in the UK will allow us to accelerate our mission. Together, we will be introducing more specialised premium platforms to serve a greater audience of professional learners."
xUnlocked has grown significantly since its launch (350% average annual growth rate) and the unique quality of xUnlocked's service lies in its proprietary technology platform and in-house course production standards. Each course is curated and filmed in partnership with a panel of over 200 globally renowned experts including Nobel Laureates, influential scientists, and industry leaders. To further enhance the learning experience, courses are enriched with captivating footage, impactful animations, and interactive features, leading to a 93% average video completion rate.
BPP's investment in xUnlocked is rooted in collaboration, aligning the significant ambitions of both parties, and accelerating a joint vision to redefine professional education. Henry and Rob are joined on the xUnlocked leadership team by Prasad Gollakota (Chief Content Officer), Ciaran Rooney (Chief Technology Officer), and Daisy Meakin (Chief Operating Officer).
For further information, visit https://xunlocked.com/, contact Gabriele Jesson (gaby@prospectsociety.com) 07768 024110 or press@xunlocked.com.
Imagery & Brand Assets
NOTES TO EDITORS
About xUnlocked
xUnlocked is an industry-leading on-demand video education provider for professionals across various sectors. Founded in 2017, the company has consistently demonstrated its commitment to quality, innovation, and user engagement. With its cutting-edge technology and expert-driven content, xUnlocked is shaping the future of specialised professional education.
About Finance Unlocked
Finance Unlocked is the video learning platform built for finance professionals. It delivers expert led on demand learning experiences customised for individual needs. From global banks to local governments, we partner with organisations on their journey to digital transformation. Our customers include 1 million finance professionals in 30+ countries and 20 of the Fortune 1000.
About Sustainability Unlocked
Sustainability Unlocked is a one-stop platform that covers sustainability and ESG topics in depth. Because the content is so extensive, it's possible to curate a learning plan that can take any professional from zero understanding of basic concepts such as climate change to learning actionable frameworks applicable to their role and industry.
About BPP
BPP Education Group provides education and training in law, business, finance, accountancy, banking, technology, psychology, and nursing both through relationships with corporates and directly to consumers across test preparation, university, apprenticeship, and professional development. Established for over 45 years, its education is delivered to be as real-world, relevant, and innovative as possible.